The Darkstar Air Racing team is extremely thankful for the following businesses and individuals who have shown their support for our Reno Air Race team.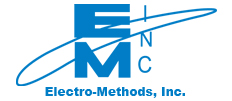 http://electro-methods.com
860.289.8661
Electro-Methods, Inc. was established in 1965 as an aerospace manufacturer dedicated to insure the finest in service, price, quality and delivery of close tolerance flight safety critical aerospace components. Customers include major aircraft engine manufacturers as well as the United States and foreign governments.

http://lgainsurance.com
972.250.0400
With a combined 60+ years experience in the industry, Ladd Gardner Aviation Insurance carefully selected team is here to help you protect your aviation investments.

http://scheyden.com/
800.851.2758
Scheyden (SHAY-den) creates precision, handcrafted eyewear, watches, and luggage for individuals who demand nothing but the best. The Scheyden Precision Eyewear Collection is engineered to aerospace like tolerances with the best materials available, and artisinally made in the small community of Fukui, Japan.  The True Aviator Steam Gauge Watch is a multi-chronograph precision timepiece with liquid compass, and hails as the world's first timepiece to feature the ATIS Aide-Memoire bezel. Scheyden's Flight Crew luggage is built in America with the finest materials available for unparalleled durability and ease of use.  Whether you demand precision on Land, Air or Sea, Scheyden understands that failure is not an option.
For sponsorship opportunities contact Jasmine Gordon at jasmine@darkstarairracing.com.